Community Carnation Memorial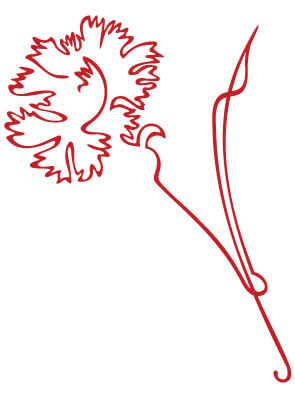 Join us on  World AIDS Day for the annual Community Carnation Memorial
On Tuesday, December 1 we join together to honour and remember those we have lost to AIDS and support those living with and affected by HIV/AIDS.
Where: The 519 Ballroom, 519 Church St., Toronto, ON (map)
Time:   5:45PM
Programme:
Gathering & Readings
Candlelight Procession (new this year)
Memorial Reflection
PWA is grateful for the generous donation of flowers from Demarco-Perpich Fine Flowers
We Understand Message Board
Inspired by Jim St. James, one of the founders of PWA, cards that said "We Understand" were attached with a black ribbon to a long-stemmed scarlet rose dipped in black except for the petals.
In the week leading up to World AIDS Day, we invite you to take a moment to share your message of understanding on the We Understand Message Board
Making a Positive Difference
This year, World AIDS Day and Giving Tuesday fall on the same day.
Most people know about Black Friday and Cyber Monday  …now GivingTuesday is coming to Canada on December 1, 2015.
It is a new Canadian movement for giving and volunteering, taking place each year after Cyber Monday. The "Opening day of the giving season," it is a day where charities, companies and individuals join together to share commitments, rally for favourite causes and think about others.
Consider making a gift to PWA. Donate here and receive an immediate charitable receipt for any gifts over $20.