Dreaming & Opportunities
This program recruits, places, and supports volunteers so they are able to connect with others, meaningfully contribute to positive change, set goals, develop skills, access resources and ultimately, to dream. This program is open to PHAs and their allies.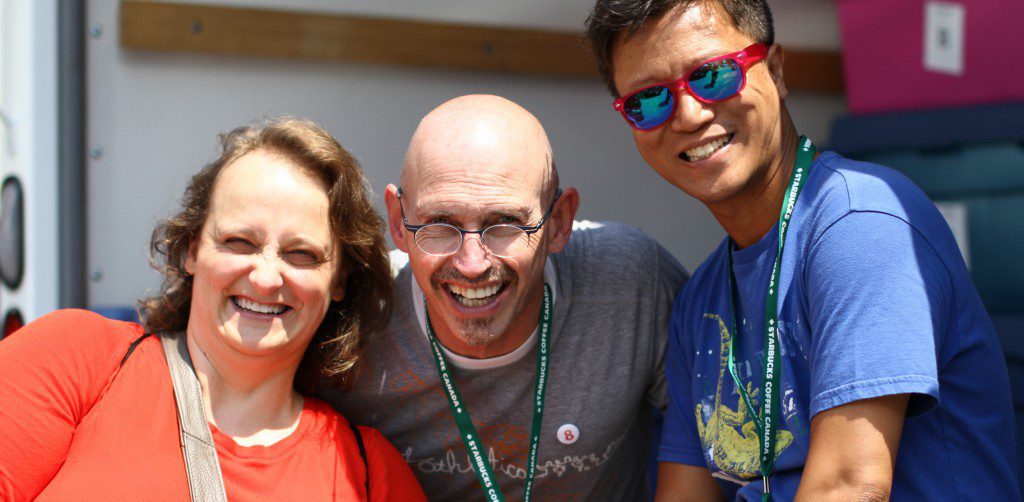 ---
Social Programming
Emotional health is just as important as physical health when living with HIV, which is why PWA offers social programming. PWA helps create opportunities to attend social outings, such as its Holiday Show and Community Summer Picnic, or even get a haircut. Reduced isolation, increased social support, ongoing learning and improved self-esteem are all social determinants that play an important role in staying healthy. If you have any questions about these programs, contact our Therapeutic Care Coordinator.
---
Haircuts
Every Tuesday, professionally trained hairstylists provide free haircuts at the PWA offices.
PWA Summer Picnic
In the summer, PWA organizes a summer picnic for its clients in partnerships with other AIDS service organizations. The picnic provides a fun social outing in one of Toronto's city parks.
---
Holiday Programs
The winter holiday period can be an especially challenging time and so PWA has created three Holiday Programs – children's gift certificates, holiday hampers, and holiday dinner – each of which seeks to address one or more of the following goals:
To decrease the social isolation experienced during the holidays by fostering a sense of community and festivity
To help alleviate the financial hardship of individuals and families
To provide high quality food items to support healthy nutrition
---
PWA Children's Gift Certificates Program
The PWA Children's Gift Certificates Program helps families struggling to meet basic needs afford gifts for their children during the holiday season. Each December, PWA distributes HBC gift certificates to children who are HIV positive or to children whose parents are HIV positive.
Clients interested in the program should contact their Benefits & Assistance Case Manager.
---
Holiday Hampers
The Holiday Hamper program provides people living with HIV/AIDS with a special hamper of high quality food items, personal care products and other gifts in order that they may participate in the spirit of the season. For many, it is their only opportunity to receive a gift. Holiday Hampers serve to lift the clients' spirits and to maintain their nutritional intake. All clients are welcome to receive a Holiday Hamper and attend the Holiday Dinner and Show. Information about Hamper distribution is available in November.
PWA thanks our long standing partners that help make this program possible:
---
Holiday Dinner and Show
The Holiday Dinner and Show provides a festive meal and live entertainment to clients of PWA. The Holiday Dinner and Show celebrates the joy of the season by providing a fun environment and a nutritious meal. There is a special emphasis on including homebound clients, who are especially socially isolated due to health and mobility challenges. The Holiday Dinner and Show usually takes place within the first two weeks of December. All clients are welcome to attend the Holiday Dinner & Show and receive a Holiday Hamper. Information about Holiday Dinner and Show is available in November.
---
Pet Program
Pets bring joy and comfort to their owners, and can be an especially valuable companion to people living with HIV/AIDS. The Pet Program offers help to people living with HIV/AIDS who need assistance in caring for their cat or dog. In addition to supplying pet food through the Essentials Market, PWA offers access to yearly check ups, vaccines and neutering or spaying at reduced rates through seven downtown veterinarians. More information about the program can be obtained from the PWA Reception or through the Therapeutic Care Coordinator.
---
Theatre Access Program
The Theatre Access Program distributes donated tickets to those who otherwise may not have means to access cultural and recreational activities that many take for granted.
Canada's Wonderland, Ontario Science Centre, Rainbow Cinemas Market Square and the CNE are but a few shining examples of support that we have received for this program. If you are interested in donating tickets to PWA please contact our Holistic Engagement Coordinator. If you are a client and want to find out about these opportunities when they become available please email our Health Promotion Coordinator to be put on our weekly email distribution list. If you do not have access to email you can also listen to the Programs Information line at 416-506-1400 ext. 260. We are also working with Kids Up Front to provide entertainment, educational and recreational opportunities to kids. If you are a client who is 18 years old and younger, or a client with children 18 years old and younger, please email our Health Promotion Coordinator to get on a separate email distribution list for Kids Up Front and access to free tickets to children and youth friendly events. If you have any questions about this program, contact our Therapeutic Care Coordinator.
---
Peer Outreach Programs
PHA Engagement Programs: 
Speakers Bureau
The staff and volunteers of the Toronto People With AIDS Foundation Speakers Bureau work to correct the myths and misconceptions about HIV/AIDS. By sharing their experiences with the public, they challenge the stigma and discrimination associated with HIV/AIDS by putting a human face on the disease. Through education, we hope to improve the acceptance of people living with HIV/AIDS in society. We also promote a strategy of HIV prevention, to help reduce the transmission of the virus.
Trained volunteers, all of whom live with HIV/AIDS, conduct speaking engagements at public schools, colleges, universities, health centres, businesses, companies, correctional facilities and other social services.
If you have any questions about this program, contact the PHA Engagement Coordinator.
To have one of our amazing speakers come to your organization or school, please download our Speaker request form and fax to Speakers Bureau at 416-506-1404 or email.
Poz Prevention
The Poz Prevention program is an innovative program of PWA, adding to the scope and methodologies of HIV prevention programming. Its approach is built on PWA's commitment to the health and well being of people living with HIV/AIDS. The Program utilizes staff and peer educators to provide peer consultations, service provider training, and social group discussions around sexual health and Poz prevention.
PWA outlines the agency role, understanding and overall position on Poz Prevention. See also Poz Prevention: Definition, Values and Principles.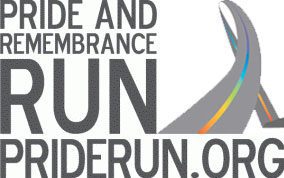 Funding for these Peer Outreach Programs was provided in part by the Pride and Remembrance Association through the Pride and Remembrance Foundation.
---
---
Resources
English
Poz Prevention – Service Provider Manual: knowledge and practice guidance for providing sexual health services to gay men living with HIV in Ontario
Pozitively Healthy: a gay man's guide to sex and health in Ontario
Français
La Prévention Poz: connaissances et pratiques en matière de livraison de services de santé sexuelle aux homes gais vivant avec le VIH en Ontario
---
Health Champion Peer Educators
The Health Champion program seeks to advance holistic, medical care and patient empowerment for PHAs through the meaningful engagement of PHAs in medical education. The program recruits, trains and supports PHAs as peer medical educators who train medical and healthcare practitioner students about the experiences of people living with HIV/AIDS and about how to engage PHAs in their own healthcare in a supportive, nonjudgement and empowering way devoid of stigma and discrimination.
---
Circle of Care Peer Support Program
This collaborative approach to providing diverse, innovative and practical support services for women (trans-inclusive) living with HIV/AIDS in Toronto is a consortium of five AIDS service organizations including: AIDS Committee of Toronto (ACT), Black Coalition for AIDS Prevention (Black CAP), PASAN, PWA, and The Teresa Group. The Peer Support Program, which is housed in PWA, builds on the benefits experienced by women living with HIV/AIDS giving and receiving support from each other.
Brochure: English  French  Spanish
To find out more about the Circle of Care Peer Support Program or to request a Peer, contact the Circle of Care Peer Support Coordinator or phone at (416) 506-1400 ext. 210