PWA is inviting you to pick up your Holiday Bag!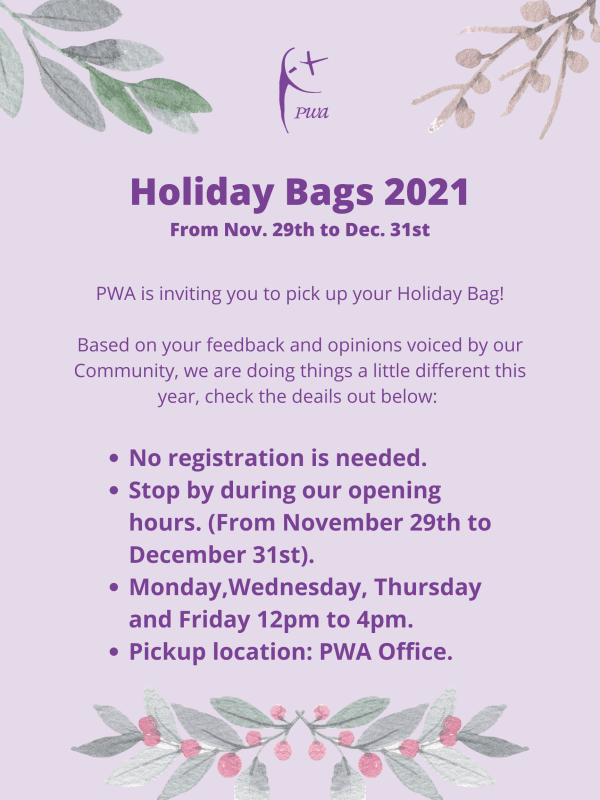 This year, PWA will be doing things a little differently when it comes to the Holiday Bags, no registration is needed, all you have to do is come during our opening hours from November 29th to December 31st.
Make sure to check our new opening hours starting on December 1st here.
PWA Staff, Volunteers and Peers will be ready to welcome you and provide you with any support you may need!