PWA is proud to once again launch the Annual Joy Drive, our holiday food drive for PWA's Essentials Market food bank.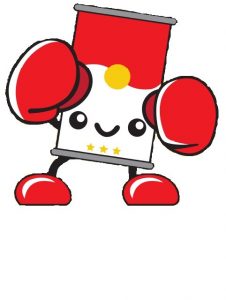 Commencing on Friday November 16th through to Friday December 21st, you can help bring Joy to so many by dropping off any non-perishable product at any of the locations listed below.
PWA's Essentials Market is the only food bank in Toronto that exclusively serves people living with HIV/AIDS (PHAs) and for the past 10 years the Annual Joy Drive has collected over 10.5 tons of much needed non-perishable goods that ensure PHAs get access to nutrition that keep them healthy.
As demand for access to the Essentials Market continues, we ask for your support to help stock the shelves with cans of soup and vegetables, dry pasta and rice, baby food, grain cereals, and nut butters. Please help bring Joy to our food drive this year and drop off non-perishable food items and personal hygiene products at any of the 18 locations (listed below).
"I felt so insignificant, depraved and ashamed about myself. Here I was asking for food – what would be next in this life? The first time I used the Essentials Market (food bank) I learned that this was a place without stigma. They made me feel comfortable every time I used the service. I am not sure where I would be today without them."- Essential Market Client
The Essentials Market is made possible by the generosity of individuals and organizations in our community! With Heartfelt thanks to our community partners for participating in the 2018 PWA Joy Drive and for making a positive difference in the lives of people living with HIV/AIDS.
Drop-off Locations:
If your apartment or condo building would like to participate in this year's Joy Drive please contact Robb Walker@ rwalker@pwatoronto.org or 416-506-1400 ex 240
---
THANK YOU PARTNERS!