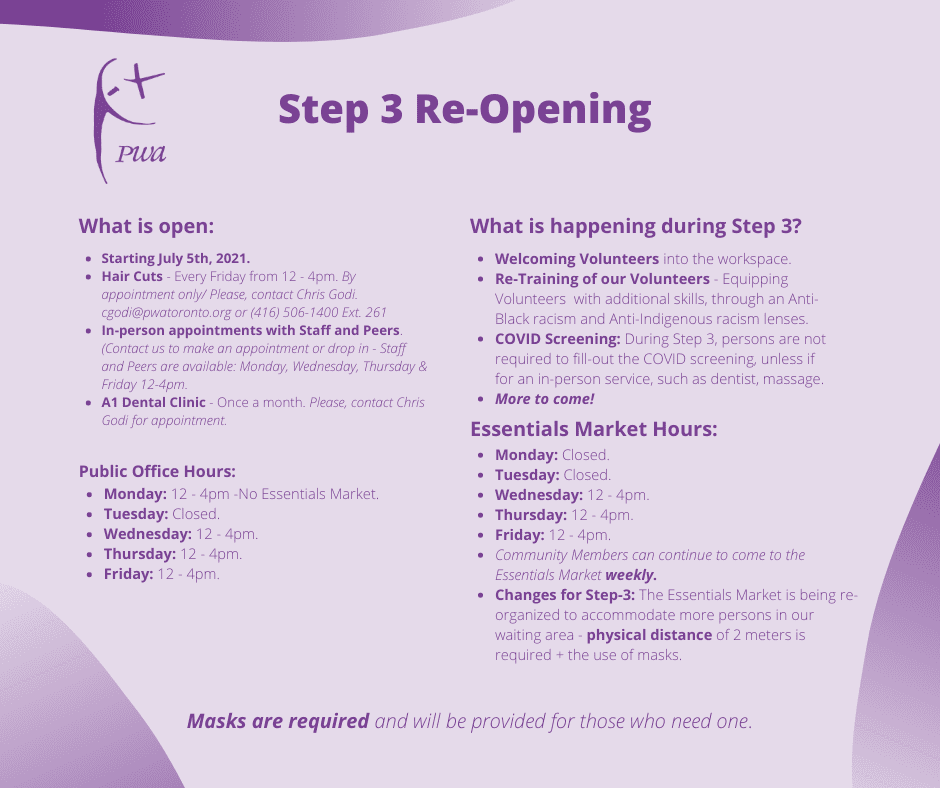 Step 3 Re-Opening Update
Details of what is re-opening at PWA after step 3 Read more.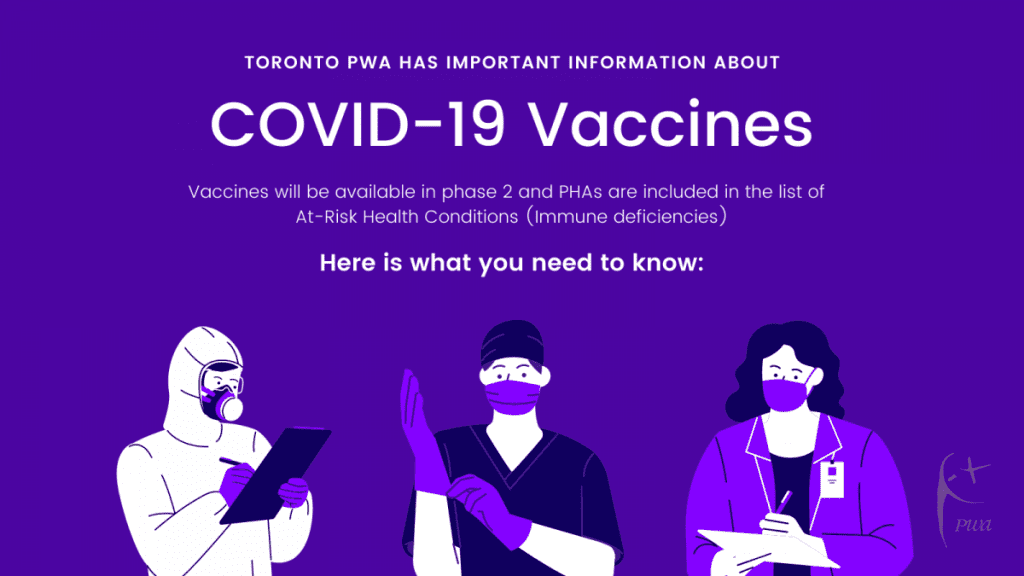 COVID-19 Vaccines Update
As we enter into spring, the government of Ontario is also launching Phase 2 of vaccinations, and we are part of it! If you are looking for more information on how to book your vaccination date and on Ontario's Plan for Phase 2. Read more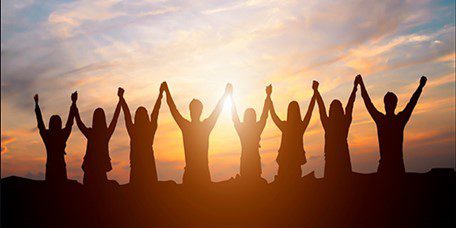 Smart Recovery
Self-Management and Recovery Training (SMART) is a global community of mutual-support groups. At meetings, participants help one another resolve problems with any addiction (to drugs or alcohol or to activities, such as gambling or over-eating). Read more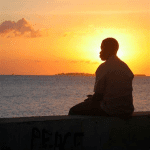 Do you need help coping with COVID?
Come learn new ways to deal with the Pandemic Streess and New Life Skills with AYS on Zoom!
No Experience Needed! Your confidentiality will be respected, and you can go at your own pace!
Classes of 45 minutes, happening by-weekly. Read more
---
Hours of operation – Updated July 05th
PWA is re-opening for Step 2 of Ontario's Re-opening plan – Current Hours and Services
Toronto has moved to Step 2 of Ontario's Re-Opening plan on June 30th, and PWA is excited with the changes!
If you want more details on what is re-opening, check our PWA News, here.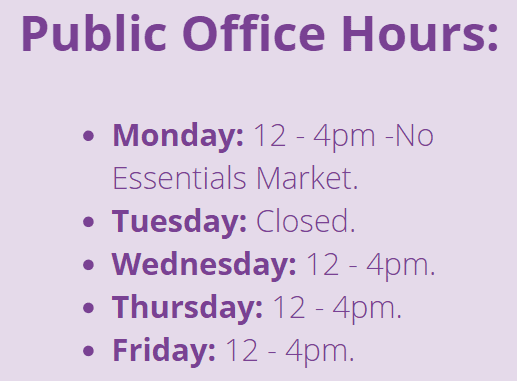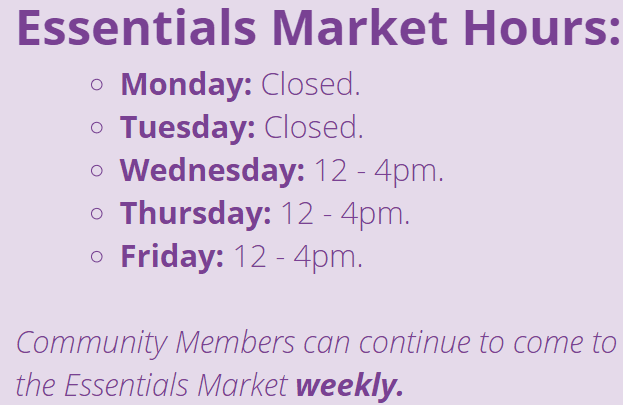 In-person appointments: will be available with our Staff and Peers. Please, contact any Staff you wish to meet with to book an appointment, or come by PWA to see when the Staff are available. Staff and Peers will be available Monday, Wednesday, Thursday and Friday between 12-4pm.
Haircuts: Haircuts will be offered every Friday from 12 to 4pm. Appointment only – please contact Chris Godi (cgodi@pwatoronto.org or (416) 506-1400 ext. 261).
Financial Assistance: you can pick-up financial assistance cheques (or call and ask us to mail them) and drop-off receipts (you can also take a photo and email them to Bill or Rajesh)
Harm Reduction: you can pick-up harm reduction and safer sex supplies on the 2nd floor (During office hours)
Wearing Masks: Everyone will need to wear a mask (masks are provided if you need one) and sanitize their hands when they come to PWA.
COVID Screening: Everyone who comes to PWA and will be in the office for more than 15 minutes will need to complete a COVID screening assessment.
---
Looking for information about HIV/AIDS testing and services?
Visit our Links page for a comprehensive list of local, provincial, and national organizations.
Visit the Sexual Health InfoLine Ontario (SHILO) https://sexualhealthontario.ca/ (416) 392-2437 or 1 (800) 668-2437 (formerly the AIDS and Sexual Health Info Line)
CATIE (www.catie.ca) for content related to HIV education and treatment
Gay Men's Sexual Health:www.gmsh.ca
African and Caribbean Council on HIV in Ontario: www.accho.ca
Women and HIV/AIDS Initiative: www.whai.ca
HIV Resources Ontario: www.hivresourcesontario.ca/
Hello Ontario http://helloontario.info/
---