Welcome to the Joint Intake page!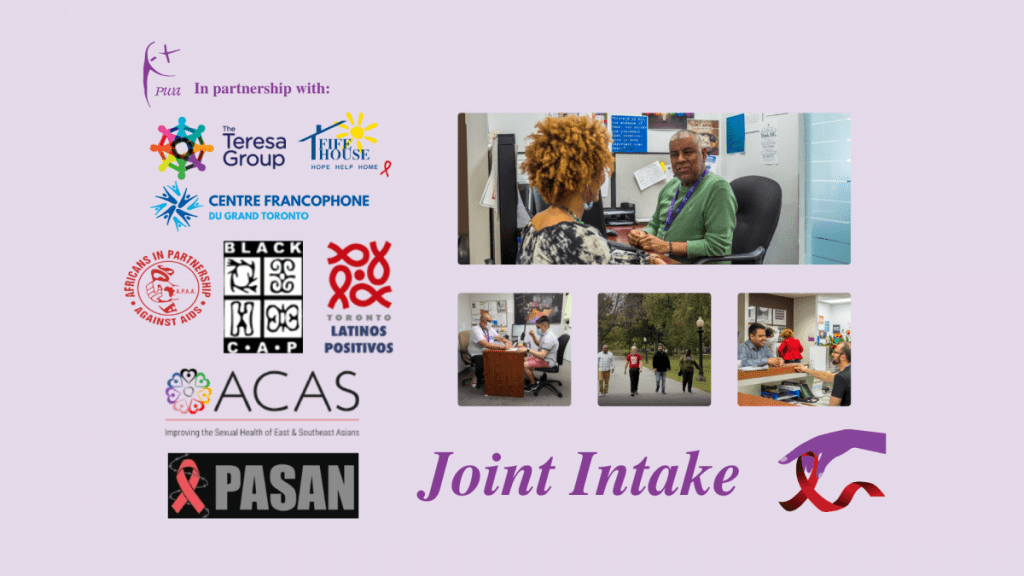 This page, is in partnership with PASAN, ACAS, The Teresa Group, Fife House, APAA, Latinos Positivos, Black CAP & Centre Francophone. If you are not a member of the mentioned partners, please contact our Intake Coordinator.
This page is dedicated to community partners of PWA, to provide and/or facilitate the intake for our joint community members.
Please, fill in this form here to expedite the Intake process with PWA.
Once the form has been submitted, an Intake worker at PWA will be contacting you.