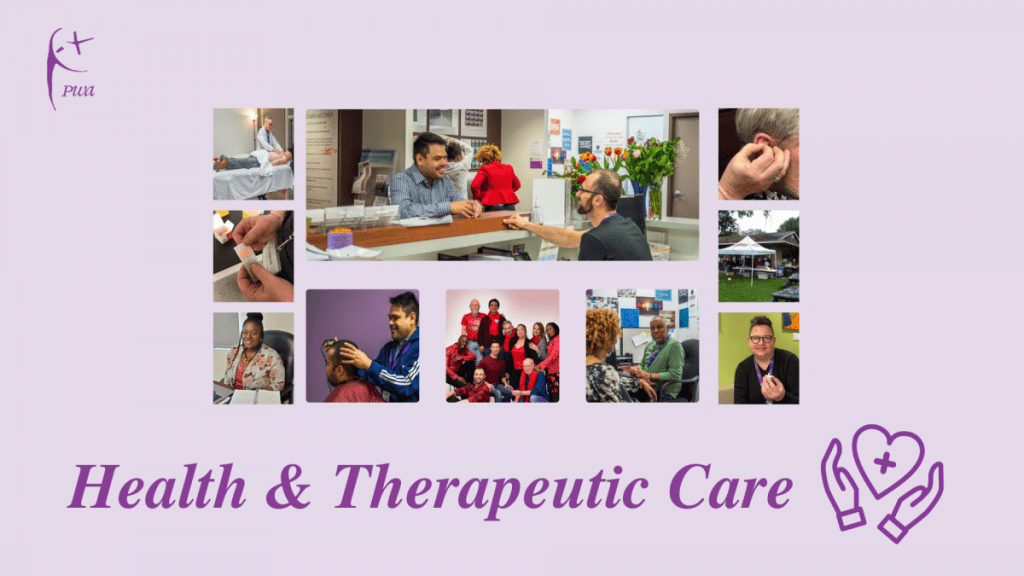 Health & Therapeutic Care services at PWA support the holistic health and well-being of people living with HIV/AIDS.
Therapeutic Care Programs
These programs provide free, on-site holistic health care to complement conventional medical care for people living with HIV/AIDS (PHAs). Services include:
Acupuncture
Massage therapy
Reiki
Barber
Hair Stylist
Theater Access
Pet Program
If you have any questions about these programs, contact your Therapeutic Care Coordinator.
---
Community PHA Naturopathic Clinic
This clinic provides free, naturopathic care to PHAs. Operating out of the Sherbourne Health Center, the clinic is a partnership between PWA, the Canadian College of Naturopathic Medicine and the Sherbourne Health Centre.
To make an appointment, contact the Clinic at 416-498-1255 ext. 229 or chcinfo@ccnm.edu
---
Health Champion Treatment Resources Project
This project aims to empower PHAs by providing accessible health information through workshops and one-on-one health consultations.
---
---