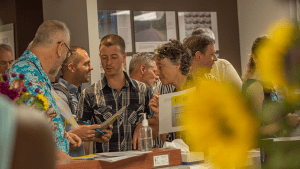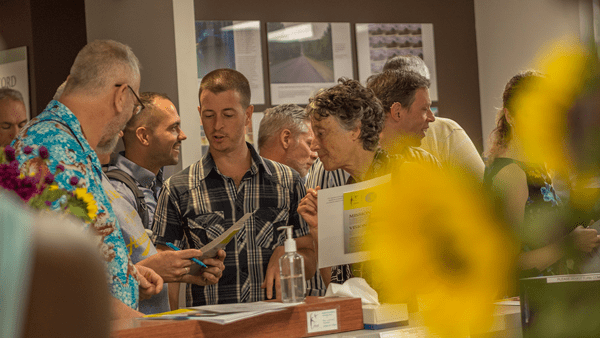 On Tuesday, September 26 PWA's 30th Anniversary Planning Committee produced the first ever Family of HIV event.PWA was packed with friends, clients, donors and family of all ages for an evening of engagement, presentation, reflection, celebration and little bit of drag!
Suzanne Paddock, Director of Programs at PWA and chair of the 30th Anniversary Committee said, "Rather than plan a typical Annual General Meeting, we decided to do something special to honour PWA's evolution and the diverse perspectives of people who engage with PWA and one another contributing to this incredible organization. We were founded by gay men – and at first, for gay men. Yet as AIDS and HIV evolved, so has PWA. When you walk in to PWA today, you see a very diverse family  – an organization true to it's core mission yet quite different from what we were in 1987."
The Family of HIV event included PWA's Annual General Meeting where outgoing Board Chair, Brian Fior and PWA's Executive Director, Murray Jose-Boerbridge presented on the agencies activities from 2016/2017.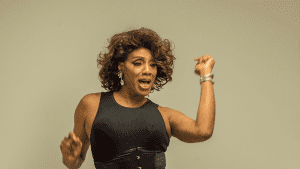 Highlights of the evening included an opening address from committee members Murray Hodge, Dakarayi Chigugudhlo, and Chantal Mukandoli; heartfelt testimonials from activist Sandra Kyagaba and newly weds David and Julian Tannis; and 2 amazing performances by the ever so talented Jade Elektra (AKA DJ Relentless/Alphonso King Jr.) – performer, producer, DJ, and 2013/14 recipient of PWA's Friends of the Foundation Award for Outstanding Community Support.
We congratulated and thanked outgoing board members, Brian Fior, Michael Shreve, Nancy Pryce, and David McIntosh. And PWA Members voted to accept and welcomed incoming board nominees Nicole Edwards, Sam Latham, Neil Hervelle, and David Morris.
The evening capped off with a moving presentation of PWA's 2016/2017 Friends of the Foundation Awards, honouring community, corporate and volunteer supporters who embody PWA's mission and demonstrate compassion, kindness, generosity, and courage.
Congratulations to:
Outstanding Community Support
Lisa & Joe
Spearhead LDSC
Outstanding Corporate Support:
Beaches Animal Hospital
Starbucks Coffee Canada – Bay & Dundas store
Outstanding Volunteer Support:
Brent Everett James
Mark Alton
---
In the coming months we will be sharing more about the incredible Family of HIV through out website blog.
Click here for PWA's Family of HIV programme and 2016/2017 Annual Report.
Click here to see photo highlights from the evening. Photography by Denny An
---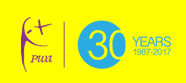 From May 2016 – May 2017, PWA will be celebrating its 30 years of serving people living with HIV/AIDS with a series of engaging and thought provoking events and activities.
Keep an eye out for our next event — World AIDS Day, December 1, 2017.