Hello! My name is Zahid Somani, owner of The Village Pharmacy.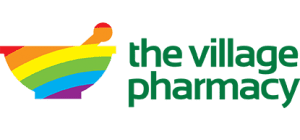 I have worked as an HIV Pharmacist for over 20 years, and I'm a long-time and proud supporter of PWA, and all the incredible work it does to help people living with HIV.
I'll be writing a regular segment for the PWA email newsletter and I'll talk about HIV medications and other health topics that can help you and others living with HIV, feel great and be healthy every day.
Taking charge of your health includes having medical professionals that you trust, and who are experienced in HIV. Having an HIV Pharmacist as part of your team is vital. You probably see your Pharmacist more often than your doctor, so having a good relationship with them can help you navigate the day-to-day health issues you're dealing with.
Here's the top four ways an HIV Pharmacist can help you achieve better health: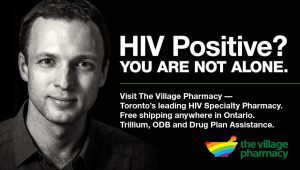 First, an HIV Pharmacist can help prevent interactions between HIV medications and other drugs, such as those for high blood pressure or cholesterol. They can also help identify if your HIV drugs interact with common foods and supplements.
Second, an HIV Pharmacist knows that taking your medication regularly can have a huge impact on minimizing your viral load and prevent complications, viral resistance and even treatment failure down the line. While we have many safe and effective medications for HIV now, it is not unlimited. A good HIV Pharmacist will provide you with adherence tools like weekly dosettes, blister packs and smartphone apps that help you fit taking your pills every day, into your busy life.
Third, we know side-effects can be hard to bear. Sometimes, we just chalk it up to a necessary evil. But it doesn't have to be that way, and you don't have to suffer. An HIV Pharmacist can talk to you about how you take your HIV medications to reduce the severity of side-effects. If needed, an HIV Pharmacist that is knowledgeable about the range of HIV drug regimens, can work with your doctor to change the medications you're on, so that you can continue treatment safely.
Fourth, lifestyle choices can also impact your overall health. Having a relationship with your HIV Pharmacist that is open and non-judgmental is so important, especially when it comes to conversations about use of supplements, alcohol and recreational drug use, and sexual health.
Finding a pharmacist you can communicate with in an open and trusting way will benefit you and your health. If you're looking for a new pharmacist, I am available for consultation by phone or in person Monday to Saturday. You can also follow us on Facebook for useful info on HIV and your health.
Thanks, and stay tuned for my next post! If you have any ideas about topics you'd like to see me cover, please get in touch. I'd love to hear from you.
Zahid
416-967-9221
---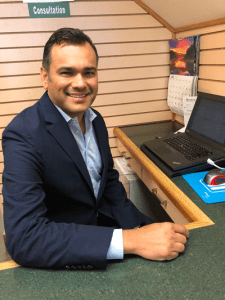 Zahid Somani and The Village Pharmacy have been long-standing partners with PWA providing support to a variety of programs and events. PWA's vitamin distribution program is made possible by this partnership.  Look for more informative posts from Zahid as a guest contributor to the PWA eNews and website.